Postredi gets permission for managing your Instagram profile through Facebook. To connect with Postredi and be able to use direct publishing, you must manage your Facebook Page's settings. Let us help you connect with Postredi through this brief step-by-step guide.
Create a Facebook Page
Firstly, you will have to create a Facebook page for your real estate business. For this,
Go to – Create a Page
Add your brand's name and pick the related category.
Fill out the information as required and click on "Create Page".
You can now add the cover picture and other details and then click "Save".
Already have a Facebook Page? Confirm your Role
If you have already sorted out a Facebook page for your brand, that's great. Your role on a Page determines what you can do. Consequently, to be able to link your Page with Instagram, you need partial or complete control. Make sure that you have the Page role of an Editor or Admin.
If you have a Classic page, check out the Facebook help articles on Page role or access and Manage roles for your Facebook Page for better clarity.
But if the nature of the page is an asset in Business Manager, then you will need management access. See the Facebook article add people to Meta Business Manager for a better understanding. 
Switch to Business Profile on Instagram
On Instagram, there are three main types of profiles, Business, Creator, and Personal. When you create a profile, by default it is "Personal". To connect with Postredi, you'll have to switch it to the Business profile. Why? Because your Instagram profile type decides which features of Postredi you will get access to. And a Business profile gets complete access. You are allowed to connect only one Instagram profile with Facebook Page. Here's how you can do this.
Go to your Instagram profile's Settings.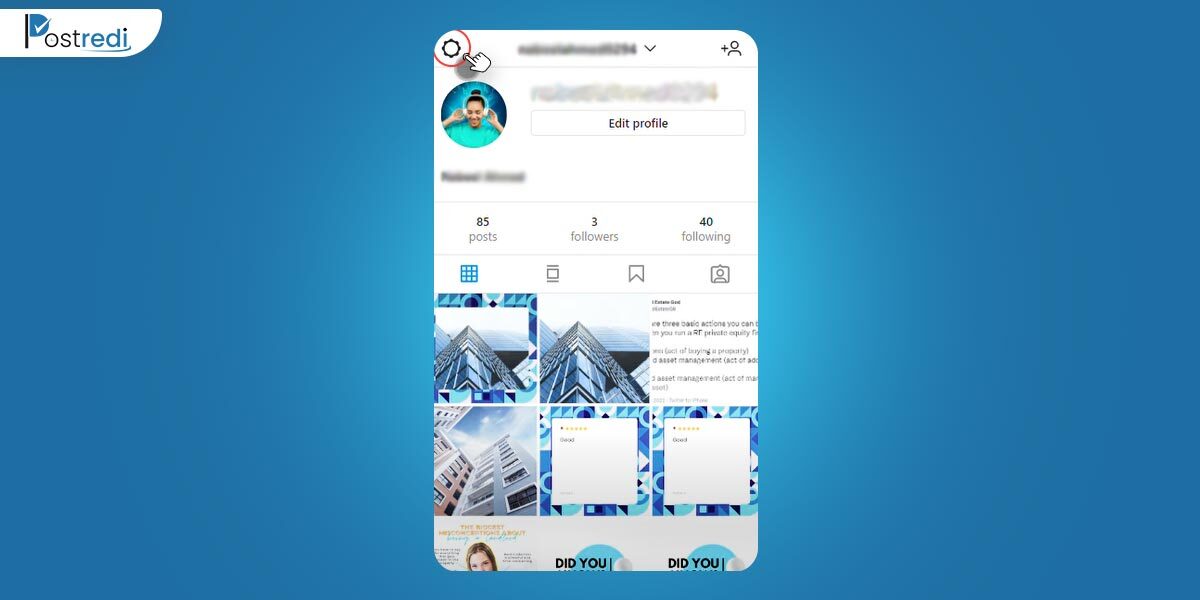 Under "Emails from Instagram", you will find "switch to professional account". Click it.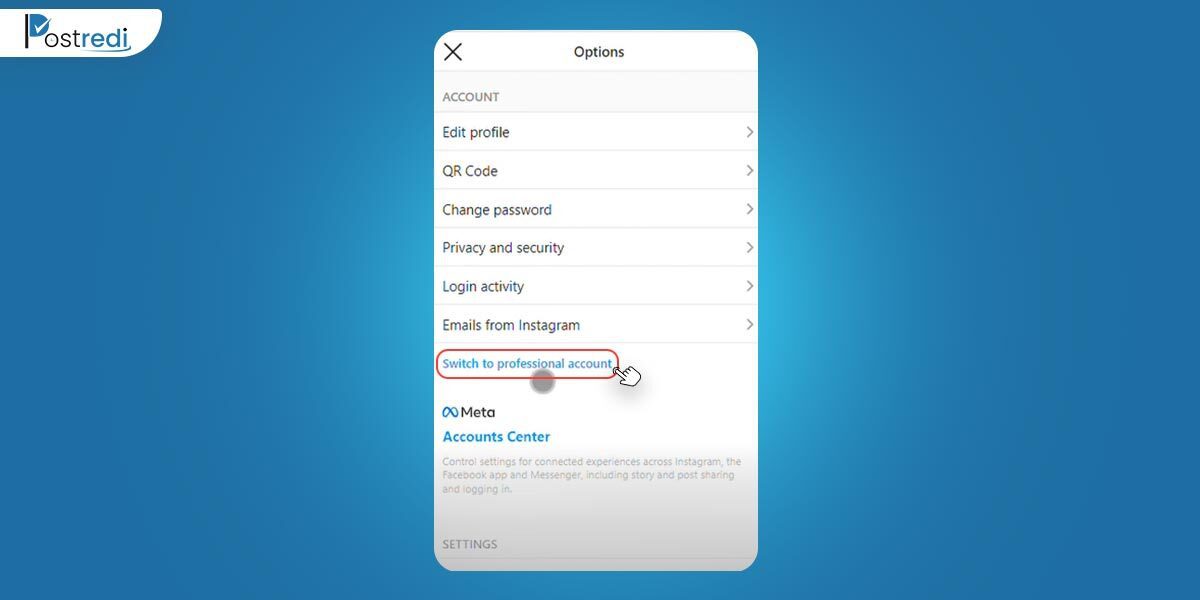 Next, you will find display options of "Creator" and "Business" under what best describes you. Click on "Business".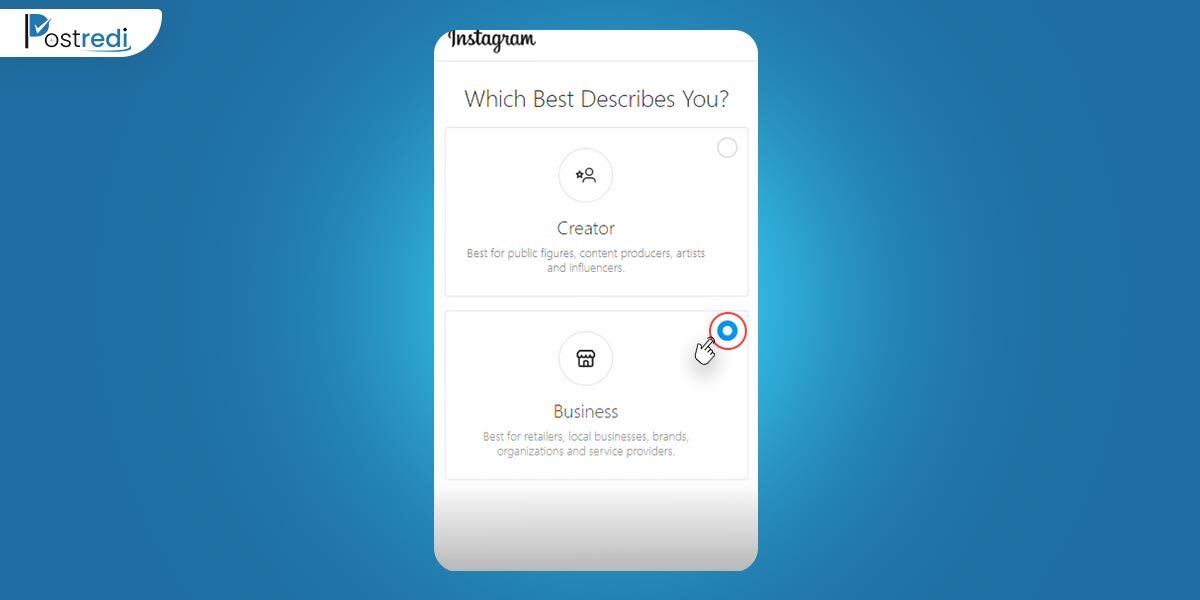 When it comes to category selection, you can pick any category that best defines you, like for example a "personal blog".
Click Done and it's done, your Instagram business account is ready.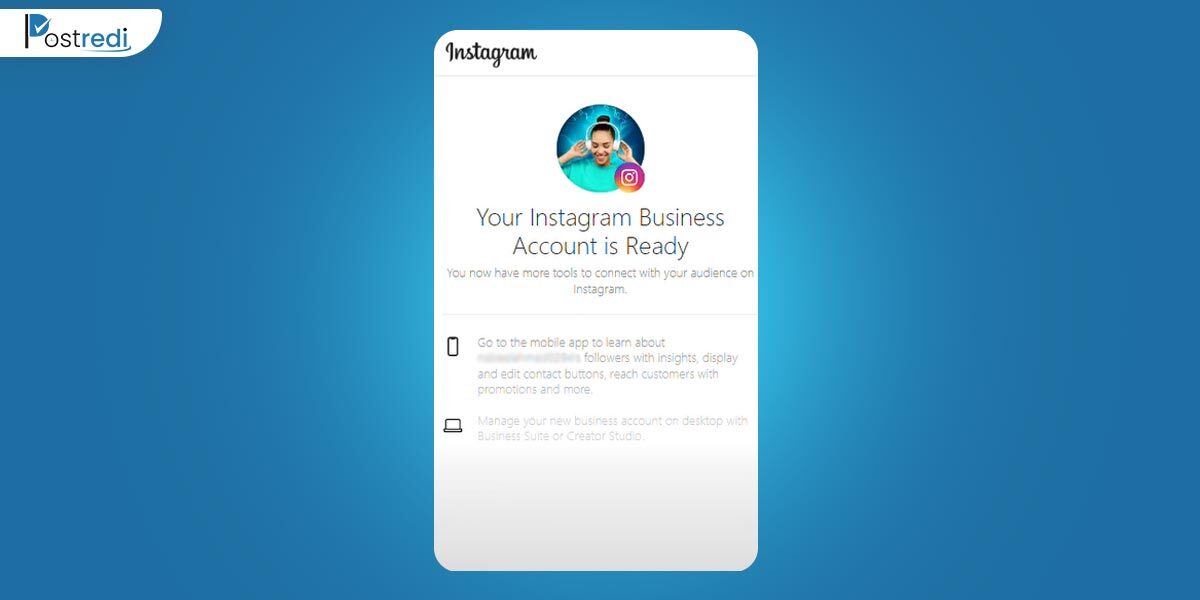 Let's Connect!
You've got your business profile and Facebook page, now it's time to connect them.
First. Log into your Facebook account and click on "Home".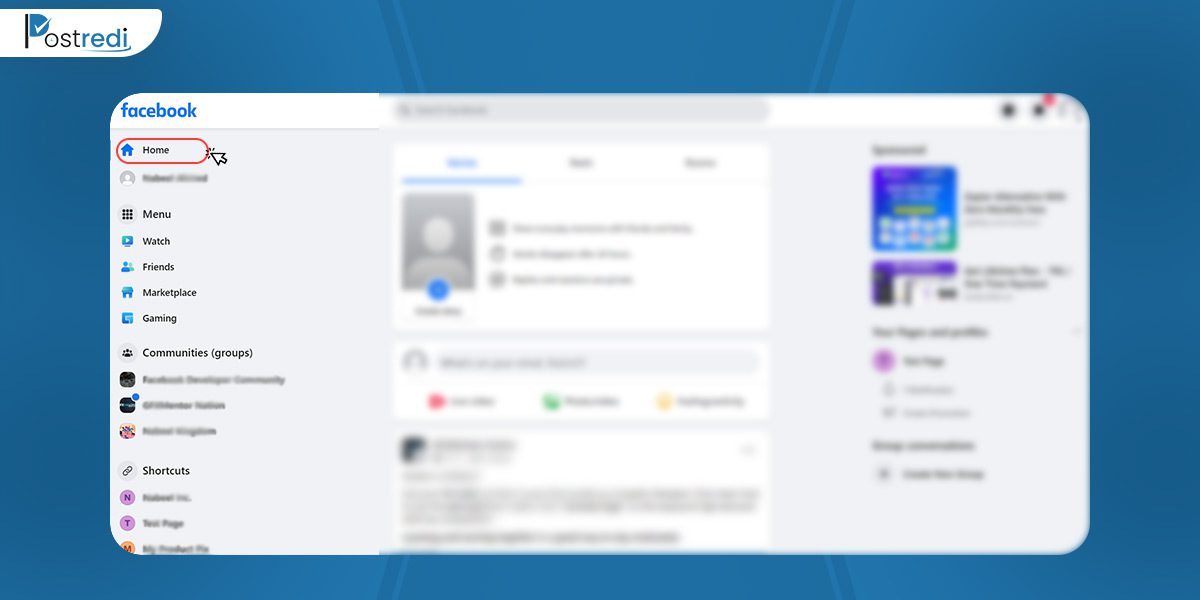 On your left, select Pages.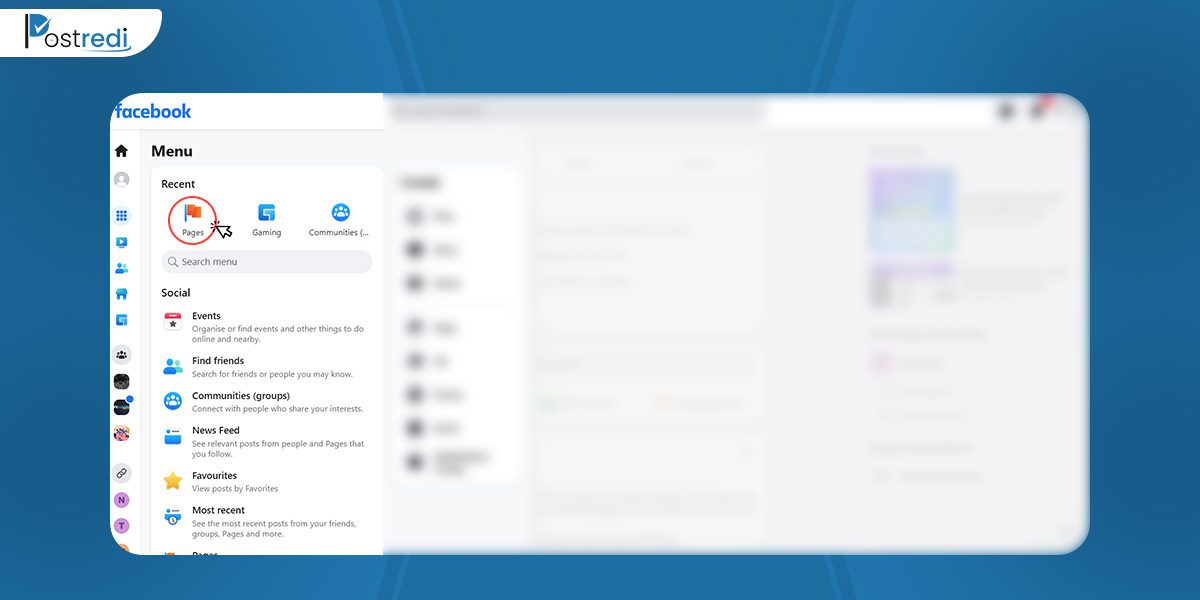 Pick the page that you would like to connect to your Instagram account.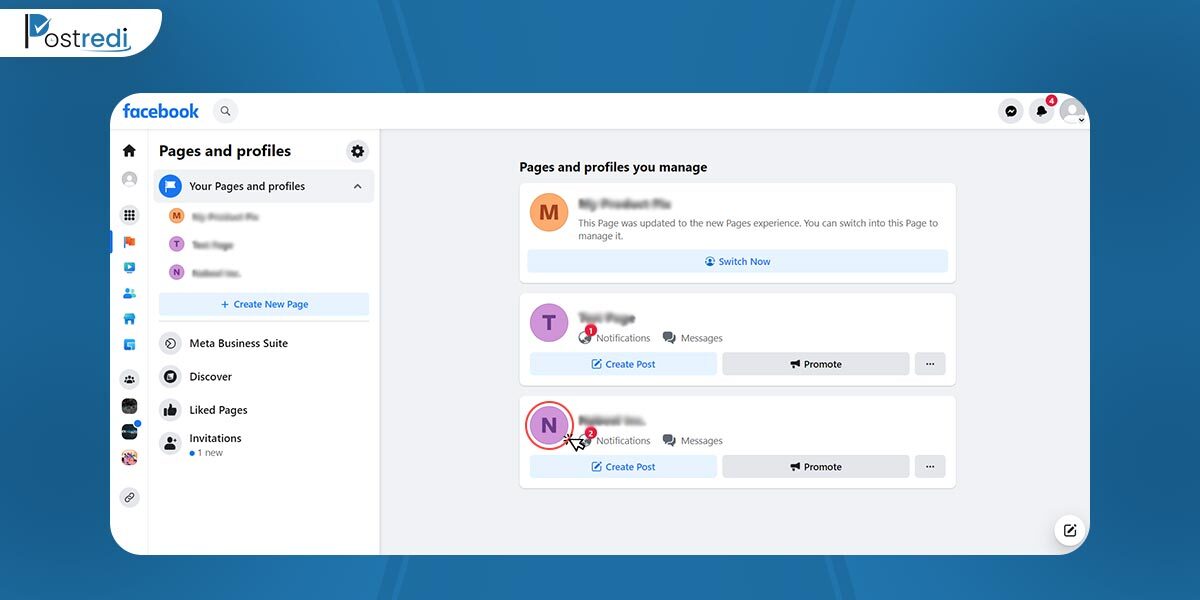 From the menu of the Manage Page, click on Settings at the bottom.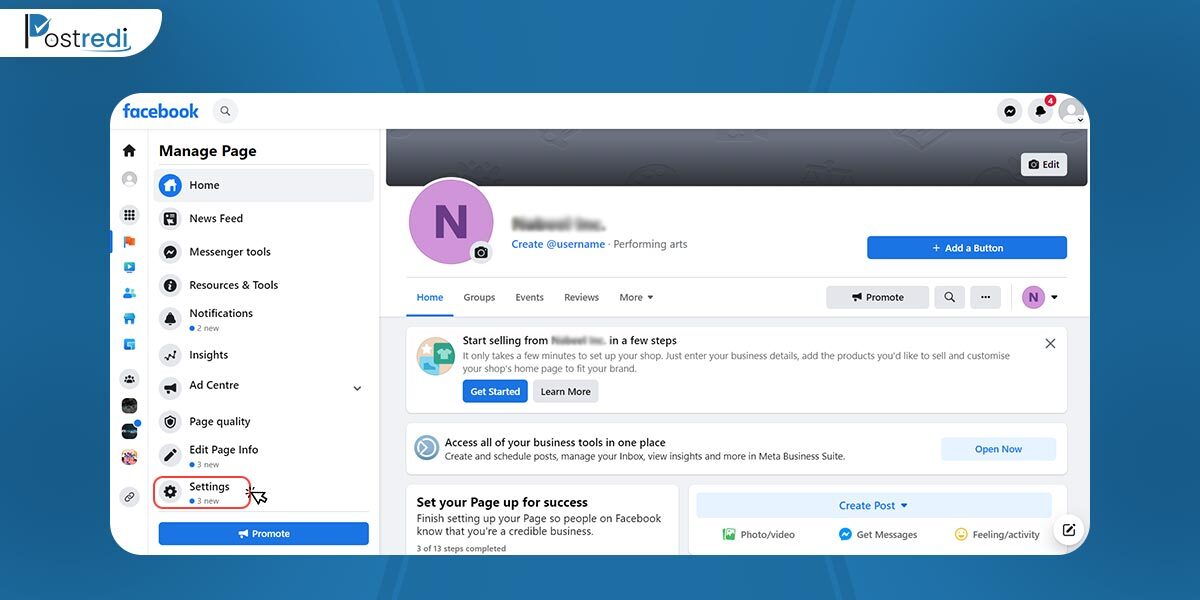 Scroll down the Page Settings, and look for the option of "Instagram". Click on it.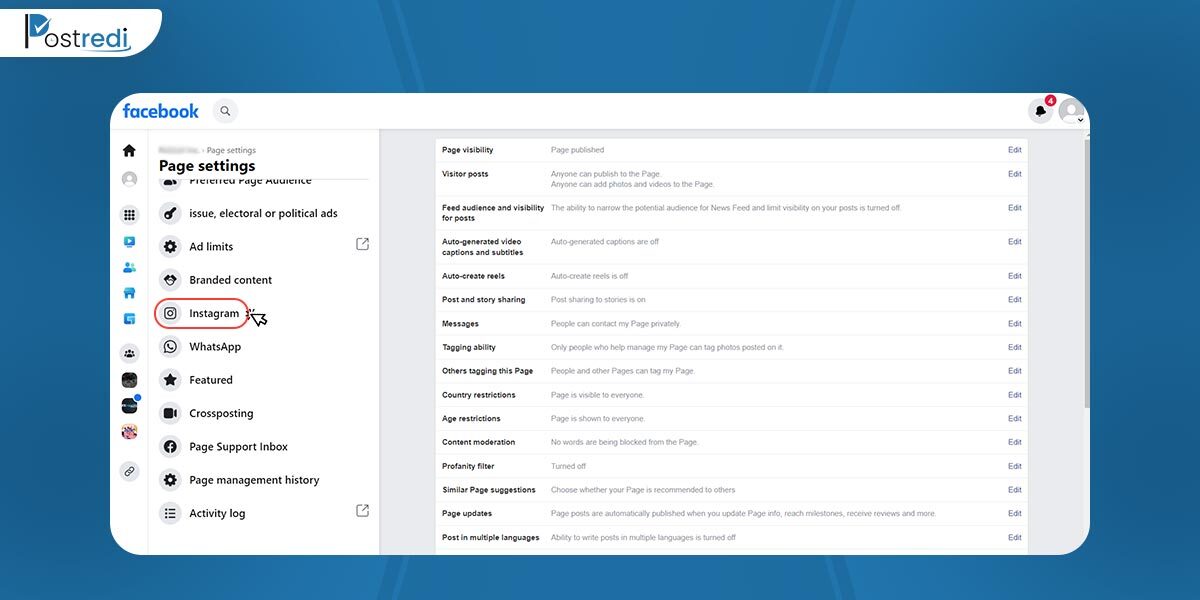 You will find a display of "Connect to Instagram", simply click on Connect Account icon.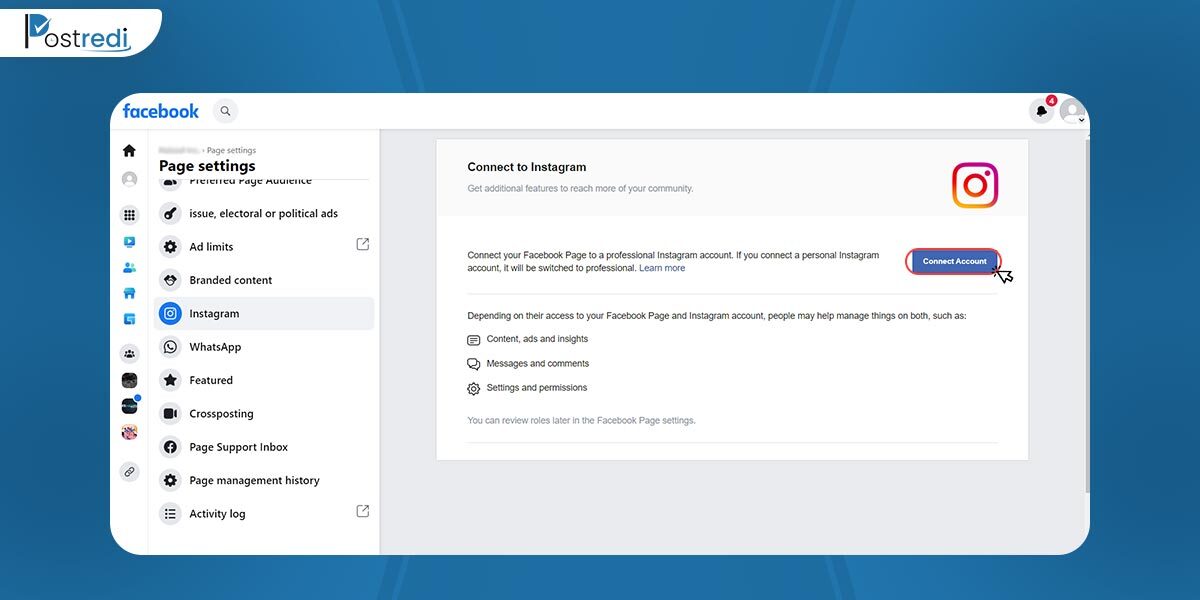 There will be a pop-up, requesting access. Select Continue.
Confirm the prompts and add the credentials of your Instagram business account. Now your profile is connected to your Facebook page.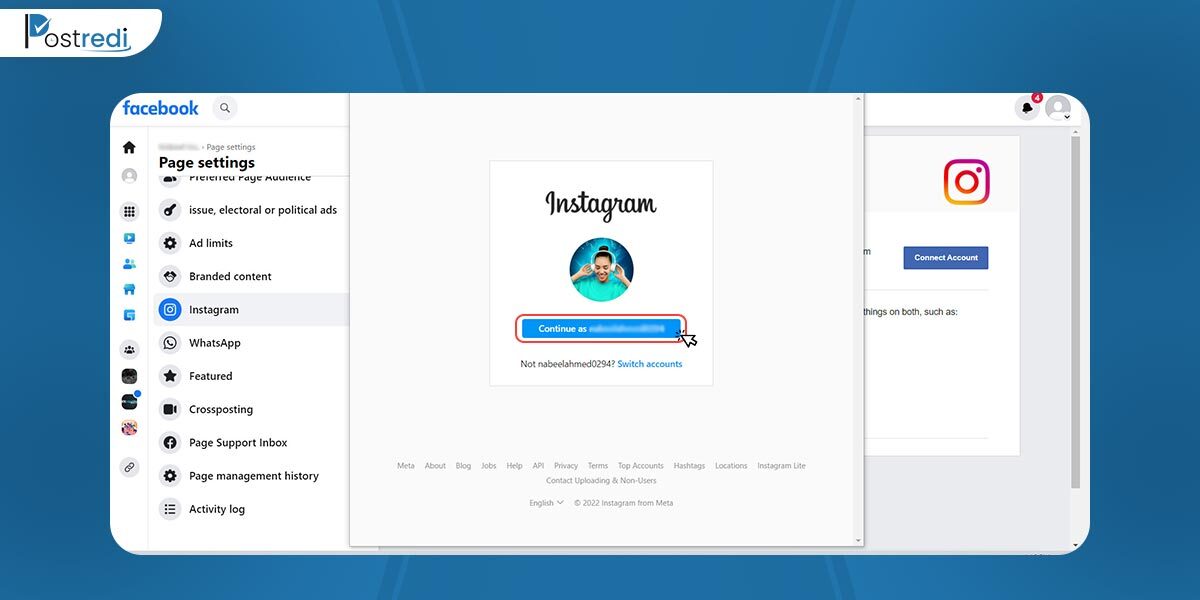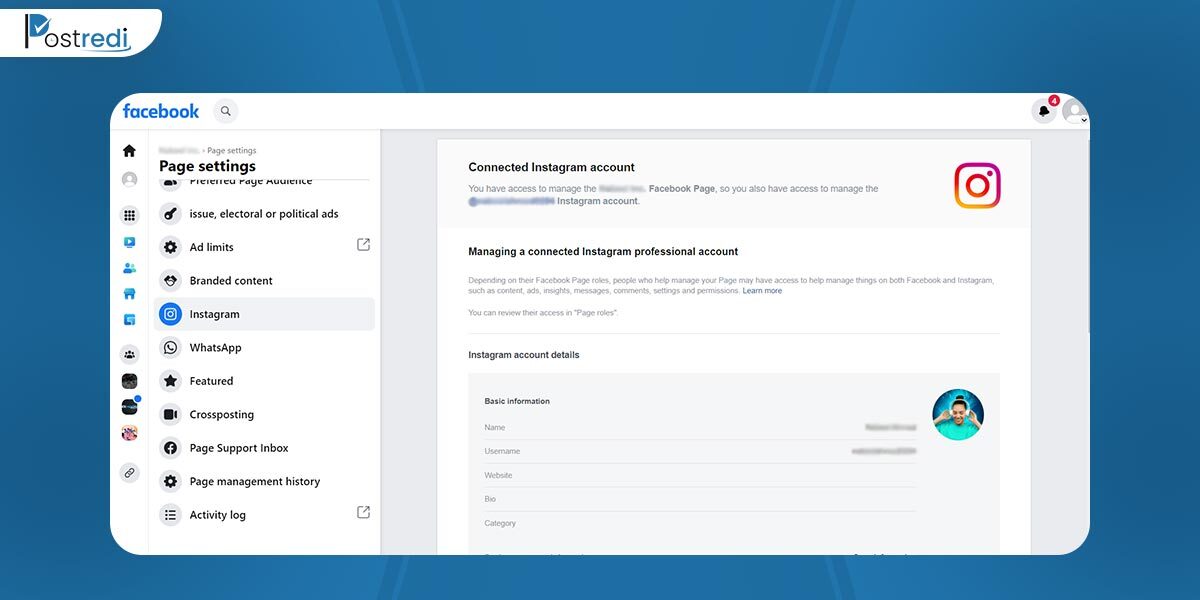 What Now?
Postredi is ready to add your Instagram profile now. If you had already added your account to Postredi, just add it again. Once you have completed the process, Postredi will automatically update the rest for you.