As one of the largest and most influential social media platforms in the world, Facebook offers a range of career opportunities for professionals in various fields. One such role is that of a Facebook business analyst, who plays a crucial role in helping the company make data-driven decisions and optimize its operations. Now they are also called Meta business analysts.
So, let's delve into the responsibilities of a Facebook business analyst, the skills and qualifications required for this role, and the Facebook business analyst salaries one can expect.
What Does a Meta Business Analyst Do?
A Facebook / Meta business analyst is responsible for gathering, analyzing, and interpreting data to help the company make informed business decisions. This can involve a wide range of tasks, including:
Conducting market research to identify trends and opportunities.
Analyzing data to identify patterns and trends.
Developing and implementing data-driven solutions to business problems.
Working with cross-functional teams to identify and prioritize business needs.
To build and maintain data pipelines and analytics systems.
To fulfill these responsibilities, a Facebook business analyst must have strong analytical skills and be proficient in using data visualization and analysis tools such as Excel, SQL, and Tableau. They must also have excellent communication and collaboration skills, as they will be working closely with teams from different departments and functions. Knowledge of content marketing and having access to a social media scheduling tool can also come in handy when assigning tasks.
Skills and Qualifications
As the term suggests, to succeed as a business analyst at Facebook, it's essential to have a strong foundation in both business and data analysis. A bachelor's degree in a related field, such as business, economics, or computer science, is typically required for this role. Some specific skills and qualifications that may be helpful for a Facebook business analyst include:
Strong analytical skills.
The ability to think critically and solve complex problems.
Proficiency in using social media marketing Packages.
Experience with data visualization and the ability to create clear and compelling graphs and charts.
Good understanding of statistics and statistical analysis.
In addition to these technical skills, it's also important for a Meta business analyst to have a good understanding of the company's business goals and objectives and to be able to translate data insights into actionable recommendations.
Facebook Business Analyst Salary
According to salary data from Glassdoor, the average salary for a business analyst at Facebook is $80,000 to $90,999 per year. The average annual pay of a Meta business analyst was $84,446 as of Dec 21, 2022. However, this figure may vary depending on the individual's level of experience, education, and specific skills and qualifications. For example, a Meta business analyst's salary with a master's degree in a relevant field may be higher than one with just a bachelor's degree.
Variations in Salary
An important factor that determines the variation in Facebook business analyst salary is location. For example, business analysts in the San Francisco Bay Area, where Facebook is headquartered, may earn higher salaries due to the high cost of living in the region.
Additionally, Facebook is known for offering competitive salaries and benefits to its employees, so business analysts at the company can expect to earn a good salary and enjoy a range of perks and benefits. So, except for the base salary, Facebook business analysts may also be eligible for benefits like health insurance and stock options. So, these benefits can significantly increase the overall value of a business analyst's compensation package.
Overall, a career as a business analyst at Facebook can be a highly lucrative and rewarding opportunity for those with the right skills and qualifications. With competitive salaries and a range of benefits, it's no surprise that this is a popular and sought-after career path for many professionals.
Base Salary and Compensation
Base Salary
The average base salary of a Meta business analyst is in the top 96% in comparison to other companies. And if we normalize these salaries by years of experience, then it is 86% in comparison to other companies.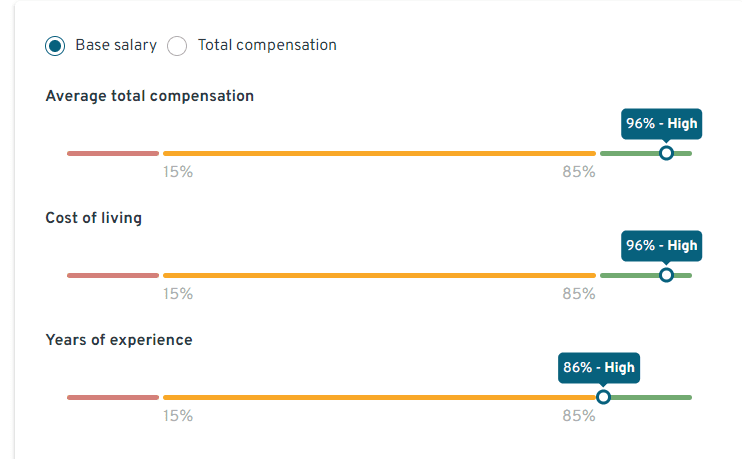 By Compensation
The compensation stats, however, vary. If we normalize the Facebook business analyst average compensation by the cost of living and years of experience, it will be 76% and 67% respectively in comparison to other companies. The total average compensation of a Meta analyst is $138,210 while that of other businesses analyst is $114,056.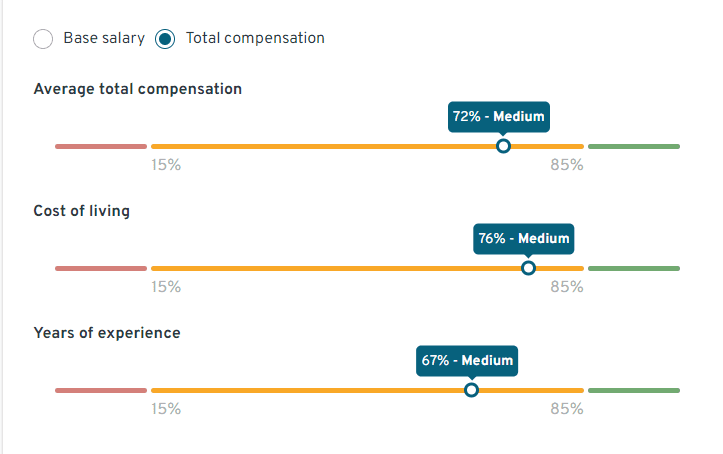 Top Cities for Meta Business Analyst
Here are the base salaries and compensations from the top cities for Facebook business analysts.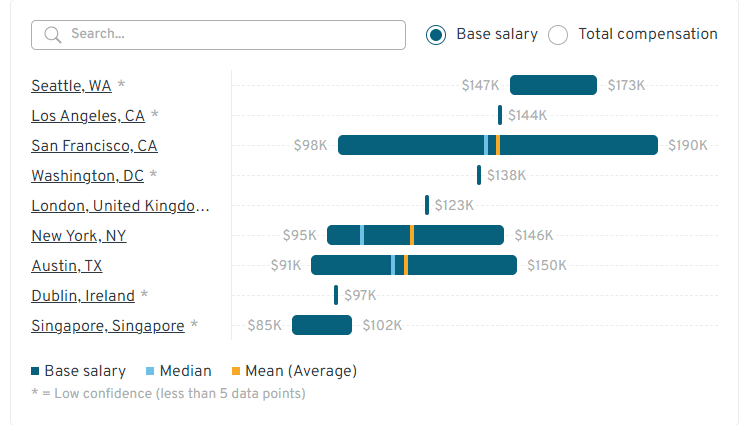 Seattle, WA was at the top with an average highest-paying salary of $160,000 for a business analyst. The lowest-paying salary was in Singapore, with an average base salary of $93,618 for a business analyst.
Below is the data by compensation of a business analyst.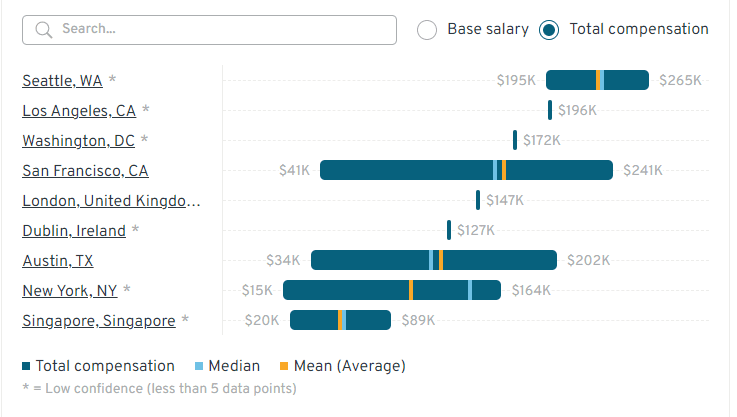 Best Paying Jobs Related to Meta Business Analyst
In addition, to being a Meta business analyst, you can also pick any of these 5 jobs that fall in almost the same category and might also pay more.
Senior Business Analyst Insurance
Senior Business Systems Analyst
Business Analyst IV
Remote Senior Business Analyst
Clinical Business Analyst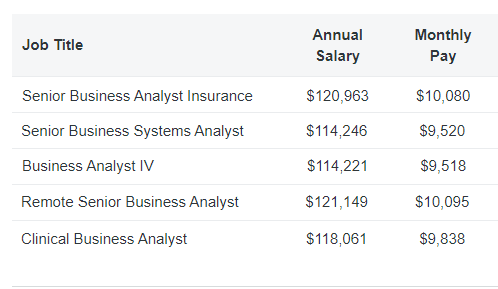 What's amazing is that all these jobs are paid 43.5% to 35.3% more as compared to the average Facebook business analyst salary. Additonally, Based on your qualifications, you might end up making more money than a Meta business analyst makes.
Final Words
As a leading social media platform, Facebook relies on data-driven decision-making to stay ahead of the curve. Facebook business analysts play a vital role in this process, by gathering and analyzing data to inform business decisions. And also, help the company optimize its operations. With competitive salaries and a range of benefits, this is a rewarding and lucrative career path for those who are qualified and committed.